Try to imagine this situation in your head. You turn on your phone and hit news or social media button. First news that pops up is about internet down for next 48 hours. Many think this news is real and quickly share it to their families and relatives. Well, that is quite careless, since internet down will not really happen.
How The Issue Starts
There is an organization called ICANN. It stands for Internet Corporation of Assigned Names and Numbers. Staffs in this organization have the responsibility to protect clients' Domain Name System (DNS). Lack of protection on this vital information will allow hacker to control information in database.
One project they do to secure and detect any trespassing is locking DNS information with cryptograph. It will be automatically added to every site. In order to do this, the estimation time is 48 hours. Staffs had started the encryption on October 11th, 2018, 4 pm UCT. As the encryption runs for a day, there is no complain of any disturbance in internet connection.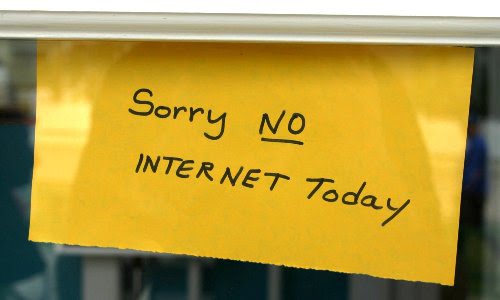 Successful Click Bait
After learning about the truth, it is clear that 48 hours of internet down came as clumsy conclusion. There is something done that takes more or less 48 hours. ICANN did mention about internet down. However, it is not on global scale, but very few personal users. For this reason, ICANN did not release any warning.
In the other words, "internet down" title is just used to make readers click on their link. The right term would be "click bait". This is common thing among news platform who wants to climb on trending topic.
Since internet down is global issue, it spreads within seconds to every news platform. Sadly, only few dare to ask: is it true? When these people track the news sources and confirm it, there is no such thing as internet down. This is only personal speculation.